This Web site gets its URL from my amateur radio call sign, KJ6ZWR.
Home grid CM87tn.
In car, 2m, 10m.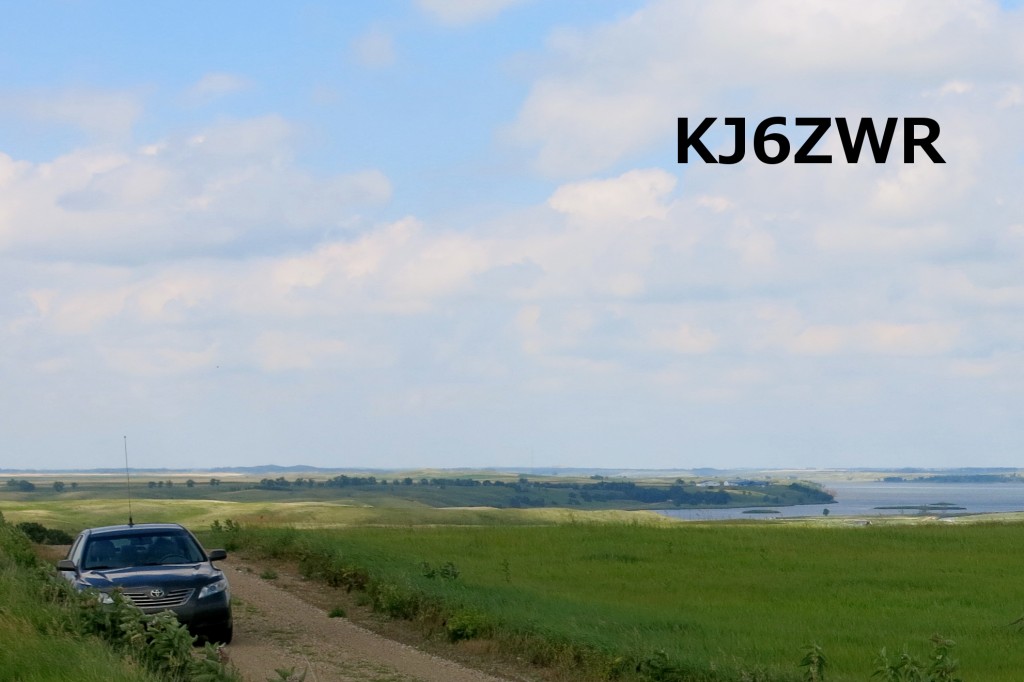 QSL card with 10m FM mobile operation in Arrowwood NWR, N.D. The band was dead while I was there, but the landscape sure was pretty.
Links:
Bay Area Repeaters
HF propagation prediction
DX maps QSO/SWL real time maps
Trish's FT-817 site
UTC to PST and PDT
Santa Clara Valley repeaters
Amateur Radio clubs and organizations
10-10 International
Foothills Amateur Radio Society
Cathay Amateur Radio Club SF
Palo Alto Amateur Radio Assoc.
Santa Clara County RACES
Silicon Valley Emergency Communications System
South County ARES (Belmont, Foster City, Menlo Park/Atherton, Redwood City, San Carlos, and San Mateo)
Southern Peninsula Emergency Communication System
Nets:
Daily:
14300 net, 14.300 MHz nets
— Intercontinental Amateur Traffic Net, 4:00-9:00 a.m. Pacific time
— Maritime Mobile Service Network, 9:00 a.m. – 6:00 p.m. Pacific time
— Pacific Seafarer's Net, 300Z (7:00 PST, 8:00 PDT)
10-10 nets daily except Sunday, 1800Z (10:00 a.m. PST, 11:00 PDT), both 28.8 and 28.380 MHz SSB
Week days:
9 a.m. Talk Net, N6NFI 2m repeater
Mondays:
South County ARES weekly net, 7:30 p.m. PST/PDT, 146.445 MHz simplex CTCSS=114.8 Hz
Tuesdays:
San Mateo Radio Club Net, 7:00 p.m., 145.650 MHz simplex
Wednesdays:
Charlie on 10 at 9 (San Jose), 9:00 p.m., 28.35 MHz (USB)
Wednesday Night Roundtable, 28.412 MHz, 8 p.m. PDT/PST
Red Cross net, Bay Net 2m repeater, 8 p.m. Wednesdays
Thursdays:
Santa Clara County ARA 10M Net, 8:00 p.m., 28.385 MHz USB
Monthly:
First Thursdays, 7 p.m.: San Mateo CERT net (simplex)
List of more local nets:
Santa Clara Valley Section, ARRL nets
Trivia: My first FCC license, in 1976, was a Third-class Radiotelephone Operator's license with broadcast endorsement, license no. P3-1-48926. The test focused on FCC regulations of the commercial FM band, and this license class was eliminated (with good reason) c. 1980 under deregulation.